Rob Bolland – the Interview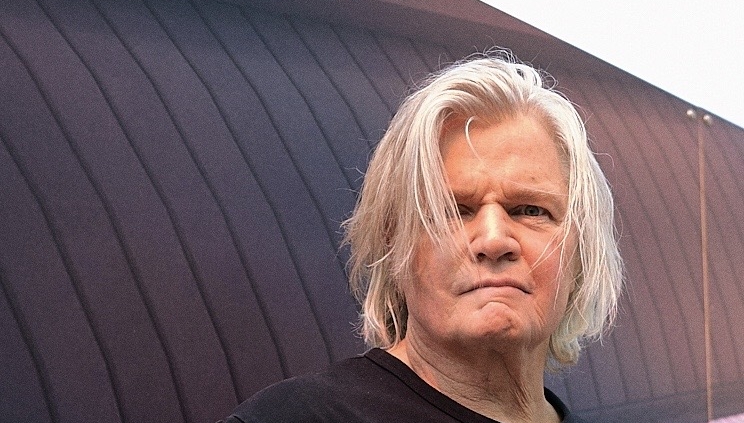 Rob Bolland - Credits: EJ de Looze
Robert "Rob" Johannes Bolland is a Dutch composer, producer and singer.
He was born in South Africa and started composing at a young age. Together with his brother Ferdi Bolland he started the successful duo Bolland & Bolland. Rob and Ferdi are well know as composers and producers of world hits like "In the Army Now" from Status Quo and "Rock Me Amadeus" from Falco.
Rob also wrote and produced songs for artists like Samantha Fox, Barclay James Harvest, Candy Dulfer, Hans Dulfer, Roger Chapman, Ian Gillan, Johnny Logan, Colin Blunstone, Dana International, Shaun Cassidy, Dick Dale and Nina Hagen.
In 2002 he wrote songs for the Joop van den Ende Musical 3 MUSKETIERS – e.g. the song " All I Ever Want / Alles", which reached Top 10 in Germany and The Netherlands.
Rob´s songs were part of many films and TV series like Netflix's "Stranger Things", "Adventureland", Disney's "Bedtime Stories", "Family Guy" und "The Simpsons".
For ROCK ME AMADEUS – DAS FALCO MUSICAL – the new musical of Vereinigte Bühnen Wien (VBW) – Rob wrote new songs together with co-composer and texter Justin Dylan Bolland.
Currently Rob is working on his first solo album, a new musical and various projects with several artists.
Have you always wanted to work in the music business?
Absolutely! From a very young age I was always mesmerized by music, be it pop music, jazz standards or classical. I also had a fascination for the weekly pop music charts and hoped that one day I would find my own music in the Top 40.
Which main challenges did you face at the beginning of your career as an artist?
Well, I recorded my first single, which was also a hit, when I was part of duo "Bolland & Bolland" which I formed with my brother Ferdi. Ever since then the biggest challenge would be to write the next hit, and the next and so on. So from age 16 I pursued a professional career in music.
You are a composer, producer and singer. Which of these "roles" do you like best?
Each of these roles supply me with a different kind of energy which makes it impossible for me to choose a favourite between them. In songwriting I can express myself lyrically and musically and at times the urge to create a hit is very attractive to me. Then going on to produce the song gives me the opportunity to sculpt the raw material. In the case of a musical the song should be memorable as well as at times further the storyline. Singing is a liberating experience, when I sing I feel that I'm alive.
You wrote "In the Army Now" or the Falco Songs "Rock me amadeus", "Jeanny" and "Vienna Calling" but also musical-ballads like "Alles" – a great range of composing with very special songs. Is this diversity in music an important part of your own point of view on your career?
Diversity is something I definitely seek while writing songs. In the case of "Rock Me Amadeus" it was specifically tailored for the artist Falco and although he didn't want to record it at first, I am so glad that he eventually chose to do the song as I composed it. It was extremely satisfying to see "Rock Me Amadeus" go to number 1 worldwide, including the US and the UK.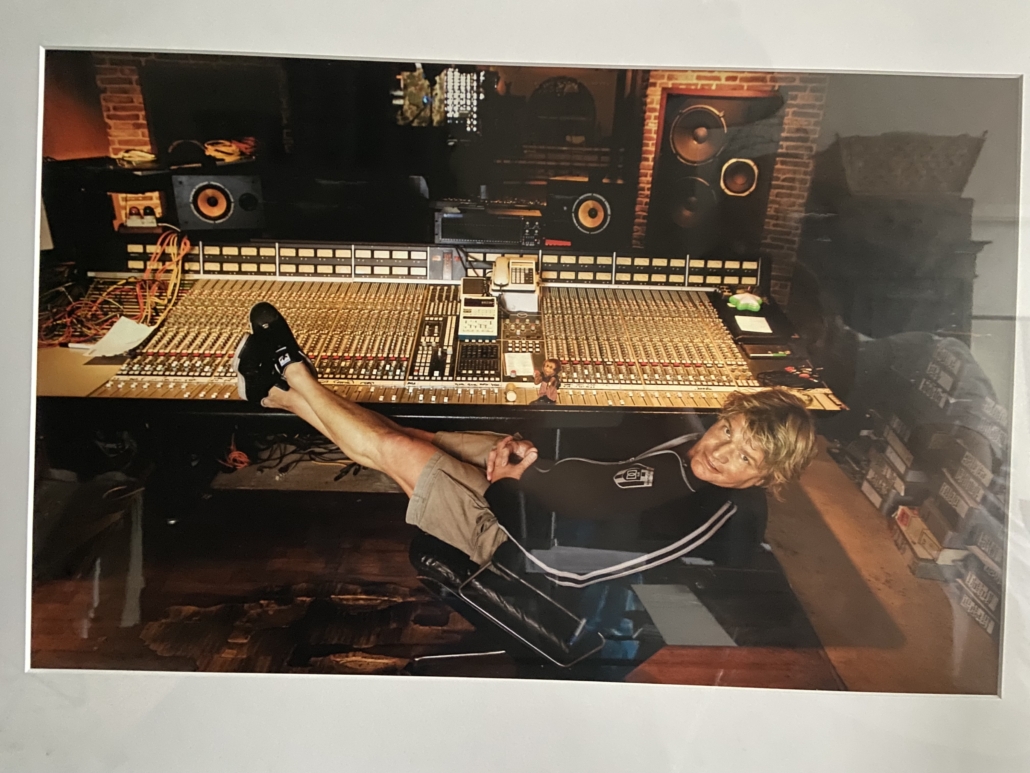 What is necessary to be successful as an artist?
Dedication, the ability to deal with success and failure at the same time and to be aware of where your strengths and weaknesses lie.
You wrote two new songs for the musical ROCK ME AMADEUS – DAS FALCO MUSICAL. Was it difficult to find the right "direction" of music genre for these two songs, because Falco songs are various and progressive.
I wrote the two new songs with my new writing partner Justin Dylan Bolland. The writer of "Rock Me Amadeus – Das Falco Musical" Christian Struppeck instructed us to write these two new songs in part to further the storyline.
That sets these songs apart from the regular hit songs that I wrote for Falco as an artist. "Ein Weisses Blatt Papier" tells the story of an artist, Falco, facing a severe case of writer's block which drives him into a mad fever dream.
The second new song we wrote for the musical, "I Am You", introduces a new character in the musical, the 'Alter Ego', and it shows the inner battle between Hans Hölzel and the Kunstfigur Falco which he created. This was challenging for us to write and we absolutely adore the end result on stage. It is one of the key moments in the show.
What do you think of Falco – as an artist but also as the person Hans Hölzel?
I experienced Hans Hölzel as a warm and intelligent person, completely different from the Kunstfigur Falco that he had created. The artist Falco was very hard to work with, but in the end intensely rewarding. I will cherish our collaboration for ever.
You are writing a new musical. Would you like to tell us more about it?
New collaborator Justin Dylan and I are currently working on a brand new musical which we think will blow you away. We are excited because there's already interest in this musical and are in talks with potential partners.
What are your next projects?
Apart from the new musical I will be working on my first solo album. Also I'm writing and producing for a couple of new as well as established artists. There are also some unexpected collaborations on the way, which are due for release in the coming months.
What do you think about Social Media? Obligatory for artists?
I embrace Social Media as a way to interact with fans as well as other artists and producers. I read all my DM's, I love the directness and the possibilities it offers!
In this day and age I think it's absolutely obligatory for artists.
And what do you think about Marketing in general? Is it important for the career of an artist or does the artistic performance counts primarily?
The artistic performance is paramount, coupled with a brilliant marketing strategy. These two combined with an immense portion of luck is the ideal formula.
How important are fans in the music business and how is your experience with fans?
I can look back on a very long and successful career in the music business and I truly believe that dedicated fans are the key to success.
Word rap
Dog or cat: Dog
Holidays in the mountains or by the sea: Both
Facebook or Instagram: Instagram
Day or night: Night
Fashion trends or your own style: Own style
Black or white: Black
Fantasy film or comedy: Comedy
Book or newspaper: Book
Strength training or endurance training: Strength
WhatsApp or Signal: WhatsApp
Economy or politics: Politics
Tea or coffee: Tea
This personality fascinates me: Anthony Newley
My most valuable experience in my life was: The birth of my children (and the birth of each new song)
My best useless talent: My Kermit the Frog impersonation
I want to read this headline about myself: "Another Number 1 hit for Rob Bolland"
These qualities are important to me in other people: Honesty, honesty and honesty
I recharge my batteries through: Singing
For breakfast I like to eat: Yoghurt with fruits and nuts
My favorite subjects at school: History
I always have in the fridge: Cheese
I would still like to learn: Tap dancing
My 3 favorite brands are: Hohner, BBC, Disney
This is worth fighting for: Doing what you love and sticking to your own rules!
The greatest adventure of my life: The journey with Falco
This is what I still want to achieve: Creating a hit musical
For me success is: Never giving up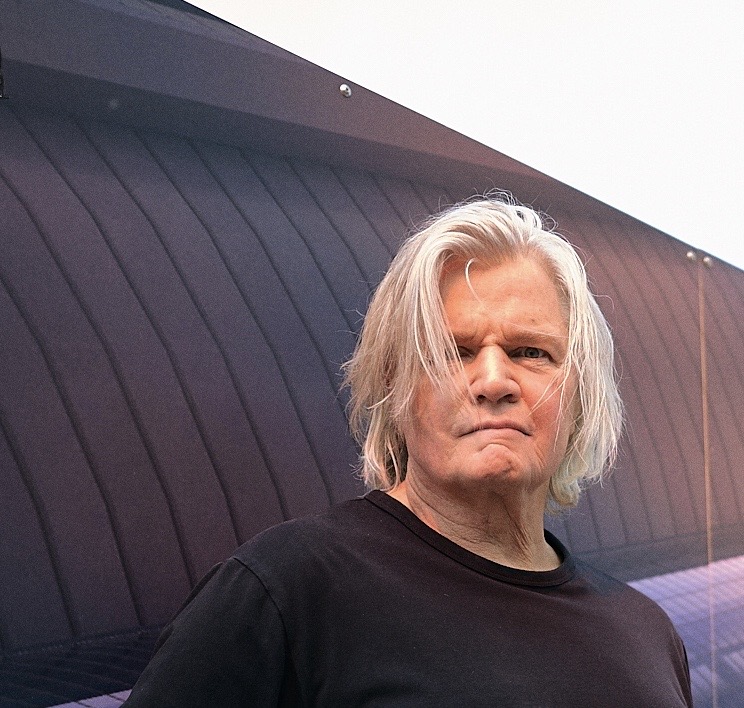 https://www.wirmusicalfans.com/wp-content/uploads/2023/10/Rob-Bolland-Credits-EJ-de-Looze.jpg
708
744
Christoph Seidl
https://www.wirmusicalfans.com/wp-content/uploads/2023/06/WMF_logo_black-on-white_web.png
Christoph Seidl
2023-10-15 17:50:00
2023-10-28 17:45:18
Rob Bolland – the Interview